Viewing videos
We deliver our videos across all devices in any browser out there. We handle everything you expect of a video platform so just sit back and watch. Our platform is designed to be extremely easy to use, just sign-in and try for yourself.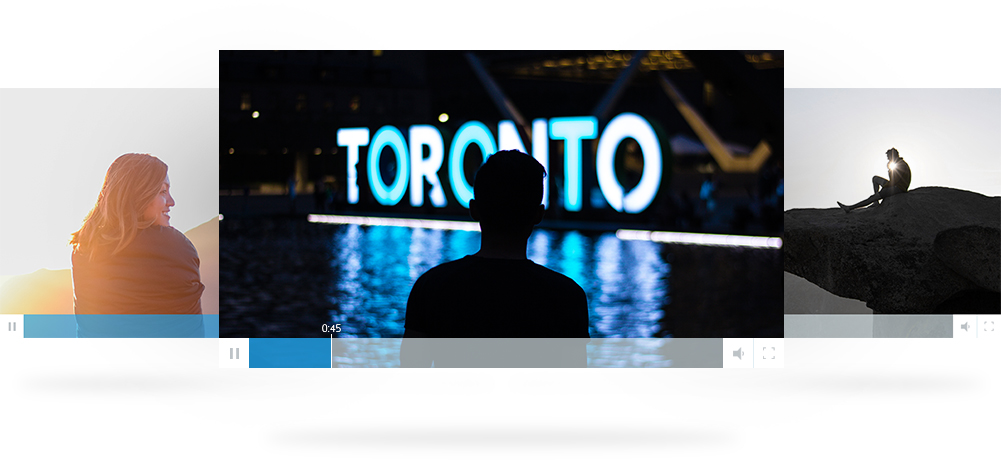 Uploading & Transcoding
Select a video file from your device and we'll process it. Even when you encounter a brief interruption of your internet connection, the uploading still continues. After uploading we'll automatically transcode your video in all the different file types that you need.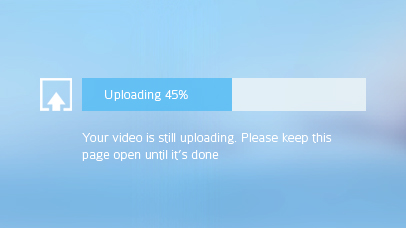 Interact & Personalize
After you publish a video on your Motial environment, users can view it, like it, add it to their watch later list or start collaborating through the comments. If you allow them to do so, other users can download the video in high quality.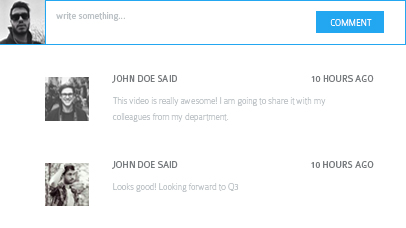 Embed-able (Sharepoint, Yammer)
Videos in Motial are, when you allow it, embed-able in other web pages. This way your videos can be integrated in for example Sharepoint, Yammer or your intranet. Just keep in mind that we'll secure the stream. To view an embedded video users will need a valid account and need to be logged in.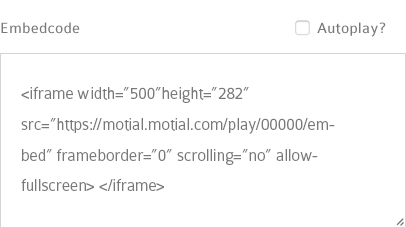 Just for your company
We've created the platform to share video's internally in a safe and secure way without making it complex. So everything is focused on you, your team and your company.