Separate management panel
We've created a special management panel to measure the usage. The panel is only accessible by the administrators of the system. It provides them with relevant usage information and makes maintaining the platform look like a walk in the park. Add or remove users to your administration team, restore that one important, but accidentally deleted video or see a list all the most flagged videos so you can take action.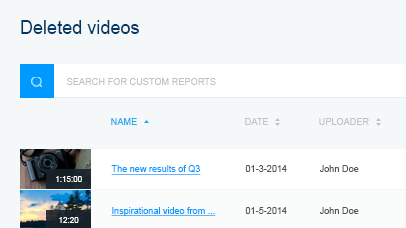 Platform wide statistics
We track all the important metrics like: views, likes, uploads, comments and flags (for inappropriate content). Measuring the effect of an internal campaign will be easy. We present our data in nice graphs and tables that you can filter and sort.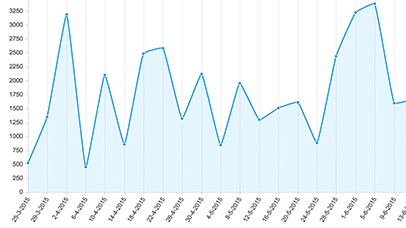 Custom time periods
Our statistics system is extremely powerful. We can enable you to define just the time period you need. Just select a start and end date and we'll do the rest. Whenever you're switching stats or filtering them we keep you in the selected date range.