Searching becomes finding
Maybe one of the most important parts of our video platform is it's search engine. We're able to search ten-thousandths of video's in a few milliseconds. All of its characteristics and meta data get's indexed. The results can be sorted and even drilled down including custom defined fields. Finding that one video will no longer be a full-on quest.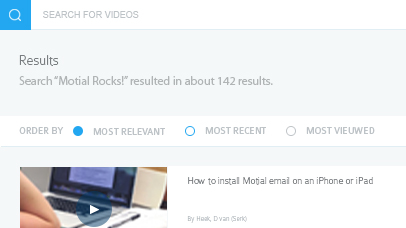 Related videos
When you view a video we show you related video's. Based on the content of your current video a user will be able to find related video's. In-depth exploring of a subject was never so easy.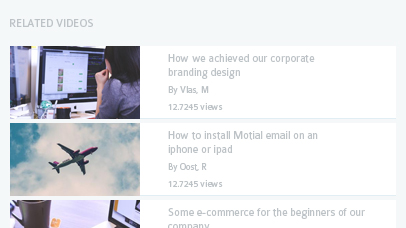 Tags
An uploader can add unlimited tags to a video. Motial is even able to automatically add some system tags like the video language or a selected custom field. Tags can really help you to give structure and meaning. Tags are click-able and will take the user to a list of video's that have the same tag.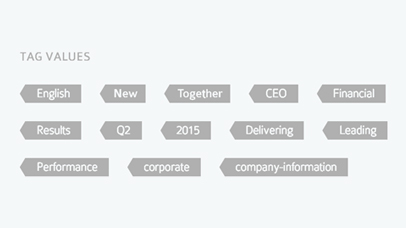 Define Custom Fields
We understand that you want some extra structure. We'll enable you to do this by adding extra fields an uploaded can fill out. We call it: Custom Fields. They will be implemented by every video. You can add your Business Units or Departments or something completely else. The possibility are countless.