Custom header & logo
Add an image and logo to your channels. This way users can easily identify channels. Your branding options will increase, and a new way of navigation and exploring video's is introduced.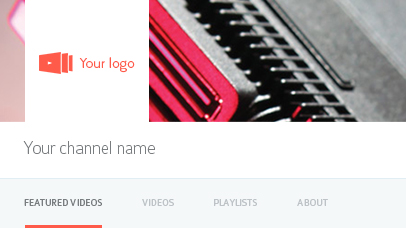 Ideal for your teams or special occasions
Create a collection of videos around an internal campaign, product range, team or business unit and add branding to the channel that matches.