Responsive Design
Our platform is fully responsive and will work on all modern devices like iPhone's, Android phones or Windows phones. Our design adapts to fit your device perfectly. We always develop with a Mobile first approach. And if you still prefer a "real" app? Don't worry, in the near future we'll also release native apps.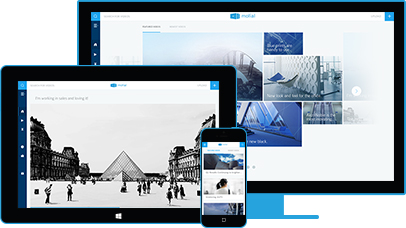 Upload from mobile devices
Captured a beautiful moment being on the road? Did you observe somebody using your product while being on the train? Just upload it from your phone. Our platform fully supports mobile uploading.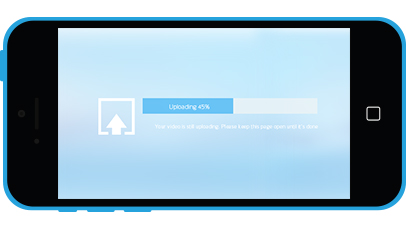 Viewing on the go
On your way to a meeting? With Motial you're able to securely watch all of your company's videos as long you have a good internet connection.